Hinton School Information

Crescent Valley Elementary
Crescent Valley strives for its students to "reach new heights". Our Mission is to challenge students academically and socially to attain high levels of learning.
Crescent Valley School provides services for children from kindergarten to seventh grade. School hours are Monday through Thursday from 8:30 am to 3:10 pm and Friday from 8:30 am to 2:00 pm. Crescent Valley School Council raises funds to provide for field trips, awards, sport equipment, musical instruments etc., for the students of the school.

Principal: Kurt Scobie
Address: 213 Tamarack Ave Hinton, AB T7V 1T7
Phone: 780-865-2569
Fax: 780-865-8887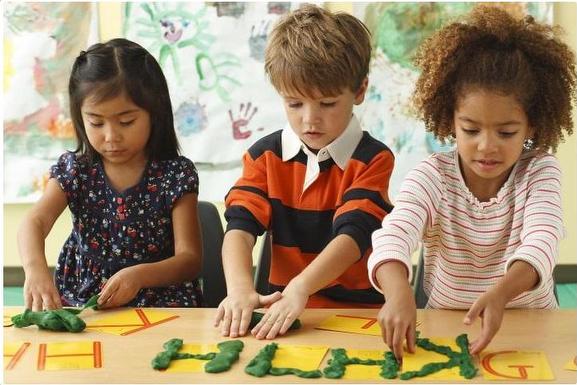 École Mountain View School
Through a collaborative approach we enable all of our school community to be learners who respond positively to the challenges of an ever changing world.
École Mountain View School provides comprehensive programming in English and French Immersion from kindergarten through grade seven. In addition to a strong academic curriculum, students participate in character building activities helping them become responsible, caring citizens in our community. Our 'Virtue Program' focuses on one virtue every two weeks with lessons and examples for how our students can demonstrate that they are socially responsible citizens.The École Mountain View School Student Council provides activities for our students while providing financial assistance to those less fortunate around the world; Plan Canada, UNICEF and World Vision to name a few. We are proud to host the Mountain View Jr. ATB, a banking branch staffed by students; developing financial, work and leadership skills. With committed parent support through the School Council and active Canadian Parents for French in partnership with the school, all classes enjoy many field trips, school based activities and events, specialized presentations and monthly hot lunches. Our Broad range of programs includes Music, Physical Education, Computer Technology, Cooperative Learning, Musical Theatre and Outdoor Education, lunch time reading clubs, and intramurals. School staff works collaboratively in professional learning teams to provide consistency and continuity in academic programming ensuring ÉMVS is a wonderful place to work, learn and play!

Principal: Robin Hengel
Address: 141 MacLeod Ave Hinton, AB T7V 1T6
Phone: 780-865-2628
Fax: 780-865-5858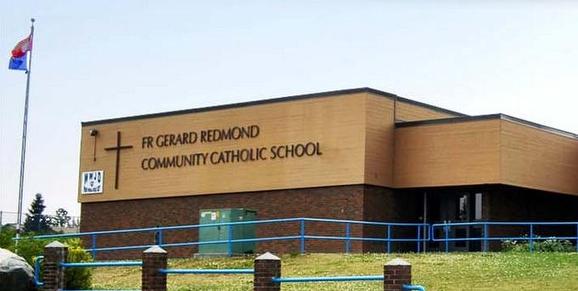 Gerard Redmond Community Catholic School
Gerard Redmond Community Catholic School offers all core courses as prescribed by Alberta Learning. Starting from Elementary (grade five) to High School (grade twelve) GRCCS prides itself in offering an excellent academic program devoted to maximizing student success and achievement.

Principal: Derek Brown
Address: 174 Maligne Dr Hinton, AB T7V 1J4
Phone: 780-865-2820
Fax: 780-865-1444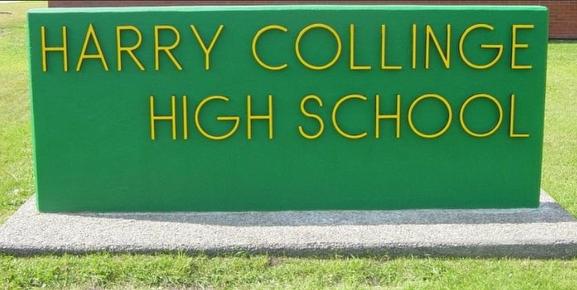 Harry Collinge High School
The core values of Harry Collinge High School are respect, responsibility and compassion.
HCHS first opened in 1957 as Hardisty School. In the spring of 1958 the school graduated its first class, was greatly expanded, and in 1959 was renamed Harry Collinge High School in memory of Harry Collinge, the first resident manager of North Western Pulp and Power, the precursor to West Fraser. Today the school provides instruction to 550 students from Grades 8 to 12 in both English and French Immersion classes.
Harry Collinge High School colors are green and gold, and the athletic teams are called the Rockies. Our mascot is Howler, a wolf who symbolizes our school spirit and commitment to living in harmony with each other and our natural environment. Our three core values are Respect, Responsibility and Compassion.
Principal: Glen Allen
Address: 158 Sunwapta Dr Hinton, AB T7V 1T7
Phone: 780-865-3714
Fax: 780-865-5011

St. Gregory Catholic Elementary School
Keeping the Circle Strong
At St. Gregory school, our goal is to provide the support necessary for our students to achieve success. For those students who require an isolated learning environment to better strengthen their reading skills, we offer our Early Literacy and Soar to Success programs. Students who require a more multi sensory approach to learning have access to assistive technology such as Smartboards and computer games such as Jolly Phonics and Academy of Reading.

Principal: Tim Fafard
Address: 190 Rispler Way Hinton, AB T7V 2G1
Phone: 780-865-4555
Fax: 780-865-4505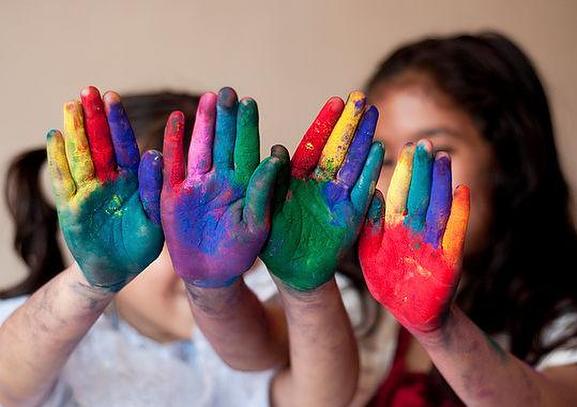 CCAY - Hinton Friendship Centre
The Hinton Friendship Centre is a family true to it's Aboriginal roots, generous in spirit, serving the community as a whole.
The Hinton Friendship Centre is an Aboriginal non-profit organization committed to improving the quality of life of Aboriginal people in an urban environment.
 The Hinton Friendship Centre Society strives to develop strength, pride, hope, and mutual respect through the delivery of programs, services, facilities, and community awareness by being respectful of Aboriginal teachings.
History of Friendship Centres
The Friendship Centre Movement began in the mid-1950s to represent the interests of the increasing number of Aboriginal people migrating from reserves into urban areas. Initially, Friendship Centres were a referral service and as demand grew they began offering other services to help Aboriginal people adjust and thrive more successfully in their new urban environment. Since 1972, Friendship Centres across Canada have been funded by the federal government through the Aboriginal Friendship Centres Program (AFCP). There are 115 Friendship Centres across Canada and 20 in Alberta.

Address: 965 Switzer Dr.
Box 6270 Hinton, AB T7V 1X6
Phone: 780-865-5189
Fax: 780.865.1756
Email: main@fchinton.com       Yvonne@fchinton.com